---
---
14 days risk-free guarantee

Free shipping worldwide from $40

Available 24/7 for all your questions

Insured Delivery with Track & Trace
---
Description
🔥Let your children exercise themselves in the game💖
❌The harm of obesity to children:
👶 Cardiovascular System. Obesity leads to an increase in the viscosity of children's whole blood, and a significant increase in blood cholesterol, low-density lipoprotein, and apolipoprotein concentrations.
👶Respiratory system. The vital capacity of obese children is significantly lower than that of normal children.
👶Obese children often have glucose metabolism disorders, and the higher the overweight rate, the more likely to develop diabetes.
✅The benefits of exercise for children:
🌟Exercise can make all organs in the body get sufficient oxygen and nutrients to promote their growth and development.
🌟Exercise can improve the body's metabolism, promote bone growth, strengthen muscles, and increase lung capacity
🌟Young people who insist on physical exercise can lose weight and keep their bodies healthy.
🏃Get your kids to work out in the most entertaining way, this is the best Christmas gift for children!
🎮Single - or two-player modes
, you can exercise and dance
with your child
, and make your child move! 
Stay away from
 those 
online games
 and let children grow up 
healthily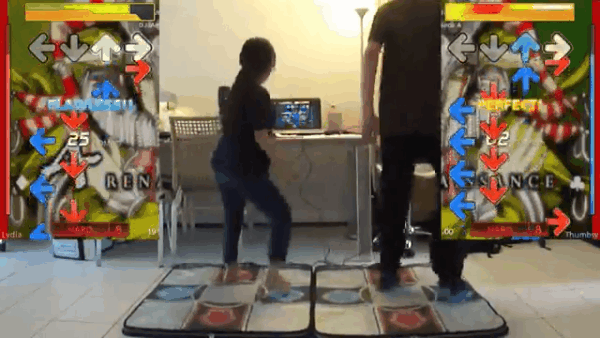 🏋‍♂Perfect way to stay in shape! if you want to loose weight, this is a good way to do so!😄
Free CD, Over 200 songs to choose from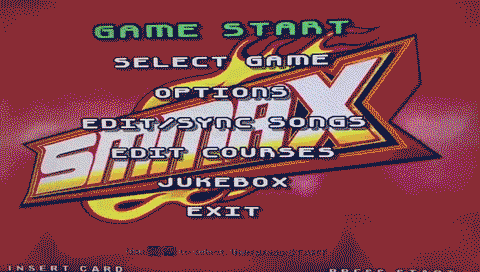 Exercise at home together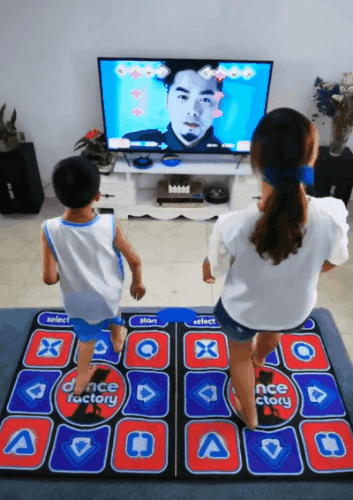 Customize your own dance moves
The non-slip pad has been redesigned to give you better sensitivity, resulting in better performance and more accurate gameplay.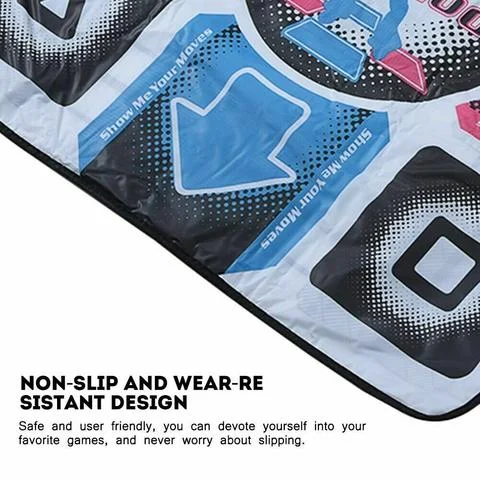 💻
Wide compatibility, suitable for
notebook computers
, desktop computers, not suitable for TV.
(The TV display can be used as the main game screen).
Note:
 Due to the configuration of game files in the blanket, the general TV cannot run the program, so it is recommended that you use the computer as the host and the TV as the monitor.
specification:
Size: 32*36in
Wide compatibility: Suitable for Computers
Package included: 1 x Dance Mats Pads; 1 x CD Driver; 1 x User Manual.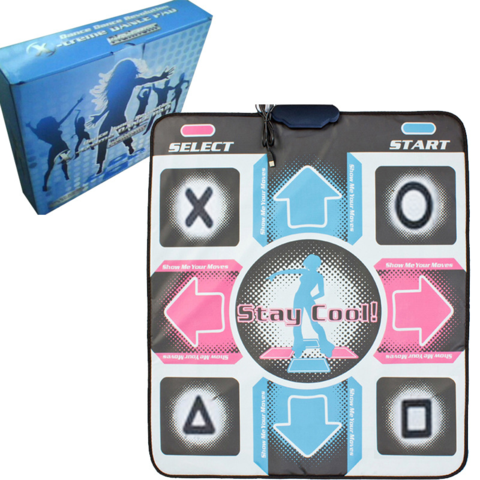 LIMITED STOCK
Due to the
enormous popularity
on social media, we expect to sell out quickly,
so be quick, because we're almost sold out!
Our customers recommend the Dancing Mat and we support that with a risk-free 14-day warranty.

If for any reason you don't have a positive experience, we'll do EVERYTHING to make sure you're 100% satisfied with your purchase.

If you're not happy with the Dancing Mat - no problem. We'll transfer the money back to your account. We have 24/7 email support. Contact us if you need help.
Our Team Guarantees
Ensures you
safe payment

Ensures you
24/7 support


Ensures you
Satisfaction

Payment & Security
Your payment information is processed securely. We do not store credit card details nor have access to your credit card information.