---
---
14 days risk-free guarantee

Free shipping worldwide from $40

Available 24/7 for all your questions

Insured Delivery with Track & Trace
---
Description
Experiencing wrist and shoulder pain when using the computer for long periods of time due to the unhealthy design of your mouse? We have the perfect solution for you!
Give our amazing Ergonomic Vertical Mouse a try and you will notice the difference!
Designed for natural comfort, our Ergonomic Vertical Mouse is something that you've never experienced before! Wrist and shoulder pain can arise from the continual use of your traditional mouse. But our product design, helps reduce pressure and pain caused by a traditional mouse.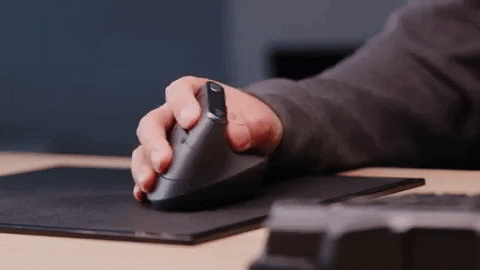 Ergonomic Design and Removable Palm-rest
This mouse is designed to be used in neutral "handshake wrist and arm" positions for smoother movement and less overall strain helping alleviate wrist pain. It comes included with a palm rest that can be easily detached based on the user's preference and convenience.
Wireless Mouse with USB Dongle
You can easily avoid the hassle of being tied down with a wired or cable, use the include Dongle Transceiver to connect without any wires to your computer. The mouse is a simple plug and play device your computer will detect it automatically after plugging into a USB port,
Adjustable DPI
Switch between DPI levels to adjust mouse responsiveness depending on your need and/or preference. Optical Tracking Technology ensures greater sensitivity for precise tracking on a wide range of surfaces.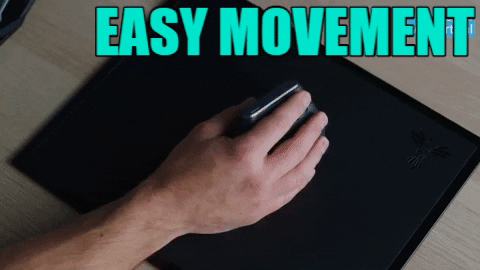 Thumb Buttons
Use the back/forward buttons located near the thumb area for optimum convenience, (button functionality can also be changed and reassigned using a compatible driver or software.
Features

100% High Quality Material
Easy to use
Helps in Wrist and Shoulder pain reduction
Has thumb buttons and adjustable DPI
Helps to prevent Carpal Tunnel Syndrome
THIS PRODUCT IS NOT AVAILABLE IN STORES!
Due to the
enormous popularity
on social media, we expect to sell out quickly,
so be quick, because we're almost sold out!
Our customers recommend the Ergonomic Vertical Mouse and we support that with a risk-free 14-day warranty.

If for any reason you don't have a positive experience, we'll do EVERYTHING to make sure you're 100% satisfied with your purchase.

If you're not happy with the Ergonomic Vertical Mouse - no problem. We'll transfer the money back to your account. We have 24/7 email support. Contact us if you need help.
Specifications Ergonomic Vertical Mouse
| | |
| --- | --- |
| Material | Delux |
| Type | Wired/Wireless |
| Number of Rollers | 1 |
| Gross Weight | 200 gm |
| DPI | 400 |
| Package  | Yes |
| Operating mode | Optoelectronic |
| Style | Finger |
| Number of buttons | 6 |
| Power supply | Rechargable |
| hand orientation | Right |
| Model number | M618 PLUS |
| Interface type | USB |
| DPI (RBG version) | 800/1200/1600/2400/4000 |
| DPI (single color version) | 600/1000/1600 |
| DPI (wireless version) | 800/1000/1600 |
| Acceleration | 10G |
Package Includes Ergonomic Vertical Mouse
| | |
| --- | --- |
|  1x | Wireless Mouse |
| 1x | Manual |
Our Team Guarantees
Ensures you
safe payment

Ensures you
24/7 support


Ensures you
Satisfaction

Payment & Security
Your payment information is processed securely. We do not store credit card details nor have access to your credit card information.