---
---
14 days risk-free guarantee

Free shipping worldwide from $40

Available 24/7 for all your questions

Insured Delivery with Track & Trace
---
Description
Looking for something that will help you grab things from high shelves that you cannot reach? Or do you need a tool that will help elderly or disabled people to grab and reach for things? Lucky for you because we have exactly what you are looking for!
Grab anything you need!

The extension grabber is perfect for those that face mobility difficulties. The reach extender is ideal for the elderly that do not have the strength to get up or bend over, and for people with disabilities to use a wheel-chair, the elderly and disabled persons work life good helper.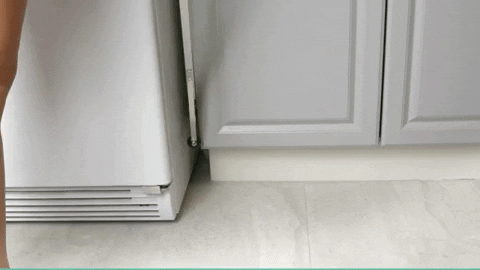 Claw design
The gripper claw is coated with premium rubber to ensure maximum grip. So you can easily lift objects of all shapes and sizes.
Lightweight
It is movable and has a comfortable grip. The head can be swiveled by 90 degrees to achieve things in the smallest of spaces. Soft rubber handles, an integrated LED light, a jewelry hook and a magnet help to grip even the smallest, hard-to-find items.
Foldable Design
This is suitable for placing in multiple areas, rooms, or vehicles. Safely pick up things you don't want to handle or can't reach easily. Use it indoors or outdoors, at work or at home.
Ergonomic Handle
This Foldable Grabber and Reacher Tool has an ergonomic handle for a comfortable grip. The handle of the stick is thicker than most grabber for maximum comfort and ease.
Material
Made of lightweight aluminum, it is easy to carry and durable. The plastic handle gently nestles against your hand shape and thus ensures a comfortable fit.
Simple operation
Turn the switch on the handle downwards, the object can be saved, held or released. It is ideal for the elderly who do not have the strength to stand up or bend, for people with disabilities who use a wheelchair, for the elderly and people with disabilities who have a good helper at work.
Extends Reach
This 32'' extension grabber pickup tool will make you forget about bending over, stretching or squatting to get anything that you need.
Widely Used
The aid for picking up waste, cutting off dangerous goods, objects from a great distance or waste that easily hurts your hands. Suitable for families, gardens, squares, offices, campers and so on.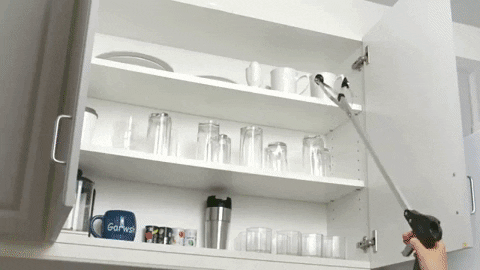 Features
100% high quality material
Foldable for easy storage
Lightweight and easy to use
Has a built-in LED light
Jewelry hook and magnet help grab even the smallest hard to hold items.
THIS PRODUCT IS NOT AVAILABLE IN STORES!
Due to the
enormous popularity
on social media, we expect to sell out quickly,
so be quick, because we're almost sold out!
Our customers recommend the Foldable Reacher and Grabber Tool and we support that with a risk-free 14-day warranty.

If for any reason you don't have a positive experience, we'll do EVERYTHING to make sure you're 100% satisfied with your purchase.

If you're not happy with the Foldable Reacher and Grabber Tool - no problem. We'll transfer the money back to your account. We have 24/7 email support. Contact us if you need help.
Specifications Foldable Grabber And Reacher Tool
| | |
| --- | --- |
|  Material | Aluminum Alloy + High Strength ABS & TPR. |
| Color | Black and Blue |
| Foldable Size | 42cm / 16.5 inches |
| Extension | 81 cm / 32 Inches |
| Weight | 300 gm |
Package Includes Foldable Grabber And Reacher Tool
| | |
| --- | --- |
|  1x | Foldable Grabber And Reacher Tool |
Our Team Guarantees
Ensures you
safe payment

Ensures you
24/7 support


Ensures you
Satisfaction

Payment & Security
Your payment information is processed securely. We do not store credit card details nor have access to your credit card information.