---
---
14 days risk-free guarantee

Free shipping worldwide from $40

Available 24/7 for all your questions

Insured Delivery with Track & Trace
---
Description
Tired of carrying bulky power banks or even worse, cable chargers? Don't worry because you do not have to do that anymore!
Carry the solution to your depleting phone charge in your pocket!
Your bad days due to depleting phone charge is over! Use our Mini Magnetic Power Bank to keep charged all the time easily. No need searching for wall outlets or carrying bulky power bank around with you, when you need to charge your smartphone, just grab the magnetic charging kit. They will automatically adsorb charge without any charging cable entangling you while working, gaming or listening songs.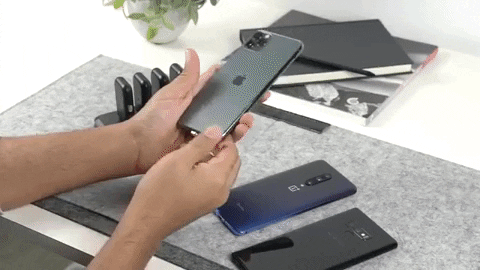 Magnetic connector
One snap to charge your phone! We use a double magnetic connector to streamline the entire charging experience, which is the perfect solution to frayed charging cables, tripping hazards, and time wasted plugging-in.
Highly Portable
Unlike wall sockets or other portable charger, this product simplifies the entire charging process, and offers unparalleled portability. It expands on the power bank concept by splitting into different independent charging packs which you can grab-and-go as needed.
New look on portable charging
Pocket size for everyday carry. No cables. Allows you to continue using your device as usual.
Extremely Convenient
Easy plug and detach. Grab one of the charging packs from the charging station, then just snap it to your phone.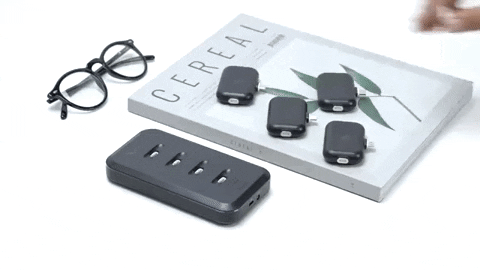 Save you from Emergency
Mini Magnetic Power Banks, charge your phones whenever and wherever, save you for emergency situations. Never worry about dead battery.
Easy to carry on
Light and tiny, so convenient to carry on, go along with you everywhere. You can easily carry it in your pockets or keychain.
Features
Portable and convenient, the charging station has lighting function.
The mini power bank charges faster.
Magnetic head can be charged both front and back
Doesn't get hot and super light
Each charging pack is the same size as a USB stick.
It's very small, you can put it back in your pocket or use it while charging.
THIS PRODUCT IS NOT AVAILABLE IN STORES!
Due to the
enormous popularity
on social media, we expect to sell out quickly,
so be quick, because we're almost sold out!
Our customers recommend the Mini Magnetic Power Bank and we support that with a risk-free 14-day warranty.

If for any reason you don't have a positive experience, we'll do EVERYTHING to make sure you're 100% satisfied with your purchase.

If you're not happy with the Mini Magnetic Power Bank - no problem. We'll transfer the money back to your account. We have 24/7 email support. Contact us if you need help.
Specifications Mini Magnetic Power Bank
| | |
| --- | --- |
| Type | Emergency / Portable |
| Weight | 90 gm |
| Input Interference | Micro USB/Wireless |
| Output | 5V/2A |
| Battery Type | 18650 Lithium Battery |
| Battery Capacity | 0-3000mAh |
| Output Interference | Apple Interface/Micro USB,Micro USB,Type C,Apple Interface,USB/Micro USB,Apple Interface/USB |
| Support Solar Energy | No |
| LED Illumination | Yes |
| Size  | 70*40*8 |
| Color | White/Black |
Package Includes Mini Magnetic Power Bank
| | |
| --- | --- |
| 1x  | 8000 mah charging base |
| 4x  | 1200mah mini power bank |
| 3x  | Magnetic plug (one for Apple, one for Android, one for micro) |
| 1x  | Charging base charge cable |
Our Team Guarantees
Ensures you
safe payment

Ensures you
24/7 support


Ensures you
Satisfaction

Payment & Security
Your payment information is processed securely. We do not store credit card details nor have access to your credit card information.