---
---
14 days risk-free guarantee

Free shipping worldwide from $40

Available 24/7 for all your questions

Insured Delivery with Track & Trace
---
Description
Mosquitoes and bugs bother you all day? Tired of flies and insects buzzing around you?
Get rid of disease-spreading mosquitoes and flies without using harmful chemicals with our Rechargeable Electric Mosquito Swatter!
Kill bugs and mosquitoes instantly!
Unlike other mosquito repellent machines and coils, this product doesn't release any chemical fumes or smoke and is eco-friendly. Our Rechargeable Electric Mosquito Swatter will give out a non-glare light that would be a beacon for those pesky insects and suck them in as soon as they get closer. It is safe to be put to use in a baby as well as an adult's room.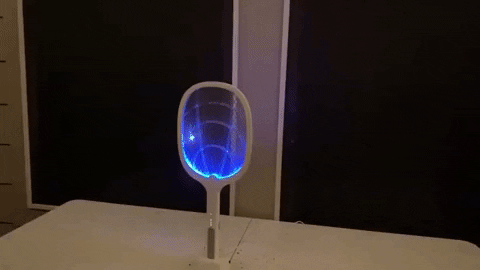 Innovative Design
3 layer rackets design to avoid the mosquito from escape. More than anything, it can be a mosquito killer lamp to lure the bugs themselves to come closer.
Safe Touch
It includes 3 mesh layers. The two exterior insulation layers and one interior ABS protective layer prevents electric shock. The design will not leak electricity and is resistant to deformation.
Safe for Everyone
It is safe to be put to use in a baby as well as an adult's room. It is safe for everyone also environment friendly.
Fast Charging
It can be easily powered using a USB cable plugged into an adapter or power bank or laptop or any other device. It comes with an extremely powerful battery of 1200mAh. You just charge it once a month.
Built-In Electric Trap Lamp
It has a built-In Mosquito lamp, just put it on the base and turn it on, the Mosquito will fly to it and be killed!
Easy to Clean
This product is very easy to clean after you are done using it. Due to its single-layer design, the flying insects will not be caught inside, so you won't have to do the dirty job of cleaning them off.
Easy to Carry
This mosquito killer lamp has a practical design, and its small size allows you to carry it with you! Its compact form factor and 20-40 m range of use are excellent in terms of transportation options.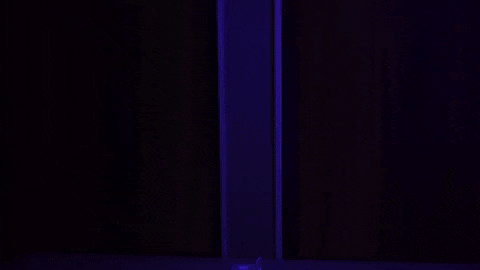 Multi-function
It is very suitable for indoor use, such as home, bedroom, living room, kitchen, office, warehouse, hotel, etc.; this mosquito killer lamp may also become an ornament in your home. It can also be used outdoors too.
Features
High quality large-scale anti-mosquito net
Can turn on the mosquito killer function while charging.
Double Switch design to ensure safe use, equipped with work indicator and power indicator.
Built-in 1200 mAh rechargeable lithium battery
Intelligently eliminate static electricity after shutdown
Easy to clean and portable
THIS PRODUCT IS NOT AVAILABLE IN STORES!
Due to the
enormous popularity
on social media, we expect to sell out quickly,
so be quick, because we're almost sold out!
Our customers recommend the Rechargeable Electric Mosquito Swatter and we support that with a risk-free 14-day warranty.

If for any reason you don't have a positive experience, we'll do EVERYTHING to make sure you're 100% satisfied with your purchase.

If you're not happy with the Rechargeable Electric Mosquito Swatter - no problem. We'll transfer the money back to your account. We have 24/7 email support. Contact us if you need help.
Specifications Rechargeable Electric Mosquito Swatter
| | |
| --- | --- |
| Material | ABS |
| Type |  Rechargeable |
| Color | Black/White |
| Size | 49.63 × 18.55 × 3.368 cm |
Package Includes Rechargeable Electric Mosquito Swatter
| | |
| --- | --- |
| 1x |  Rechargeable Electric Mosquito Swatter |
Our Team Guarantees
Ensures you
safe payment

Ensures you
24/7 support


Ensures you
Satisfaction

Payment & Security
Your payment information is processed securely. We do not store credit card details nor have access to your credit card information.