---
---
14 days risk-free guarantee

Free shipping worldwide from $40

Available 24/7 for all your questions

Insured Delivery with Track & Trace
---
Description
The three size 

drums have same ethereal and echo sound.
Product Description

THE SOUND OF HEALING THAT LEADS TO NON-ORDINARY REALITY
Enjoy the soothing and anti-stress sounds of Tongue Drum! It is very easy to play and is the perfect gift for anyone who feels stressed.
The drum is handmade and professionally tuned to give you the best sound experience.
Release the calming and anti-stress power of the Drum!
A sound you won't forget

The drum is often praised for its relaxing sounds and meditative effects.
All of our drums are tuned to the C major scale, which means they will produce beautiful sounds whether you are an experienced musician or a beginner.
To play the drum you can use the hands or mallets provided to start producing beautiful music. 
Perfect for yoga, meditation and stress relief.
Throughout the world, yoga and rescue centers have begun to use elements of sound meditation. Sound and vibration induce a state of relaxation perfect for deep meditation and creative thinking.
The calming nature of the drum makes it perfect for use after a day of hard work, or a week of stress. The type of instrument we make is often associated with an area of interest where music and wellness meet. We believe that music is, among other things, a means to heal the soul and we are always happy when we learn that the Tongue Drum is used for music therapy applications or even just for the pursuit of personal well-being. However, we like to emphasize that we do not attribute any "metaphysical" properties to the instrument itself: everyone can get different benefits and satisfactions according to their own sensibility.
CHARACTERISTICS
Material: A class fine copper
Scale: Natural C tone
Tuning in 432 Hz only.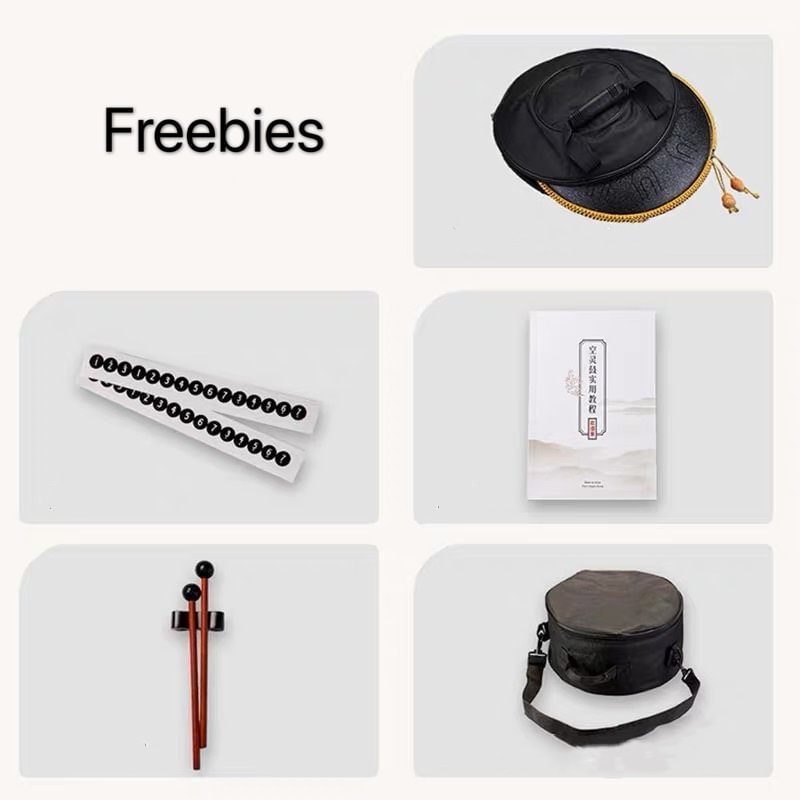 LIMITED STOCK
Due to the
enormous popularity
on social media, we expect to sell out quickly,
so be quick, because we're almost sold out!
Our customers recommend the Tongue Drum and we support that with a risk-free 14-day warranty.

If for any reason you don't have a positive experience, we'll do EVERYTHING to make sure you're 100% satisfied with your purchase.

If you're not happy with the Tongue Drum - no problem. We'll transfer the money back to your account. We have 24/7 email support. Contact us if you need help.
Our Team Guarantees
Ensures you
safe payment

Ensures you
24/7 support


Ensures you
Satisfaction

Payment & Security
Your payment information is processed securely. We do not store credit card details nor have access to your credit card information.