---
---
14 days risk-free guarantee

Free shipping worldwide from $40

Available 24/7 for all your questions

Insured Delivery with Track & Trace
---
Description
We present our Traceable LED Tablet to improve learning in art and writing in an easy and fun way, it helps to stimulate hand drawing and to be fluent in drawing. Perfect for sketching!

Skills are developed practicing with Traceable LED Tablet you can have fun drawing. It can be used to gain ease by copying the lines of any paper. It can also help develop calligraphy skills.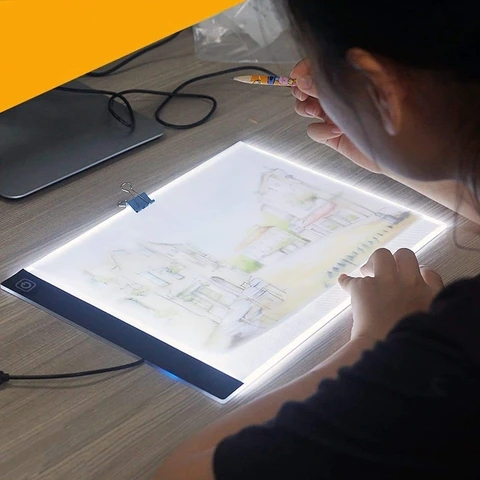 Comfortable Design: Thanks to its minimalist and extra-thin design of only 4mm, it is a great tool for professional designers who need to make sketches and sketches of their drawings as animators, architects, illustrators. etc.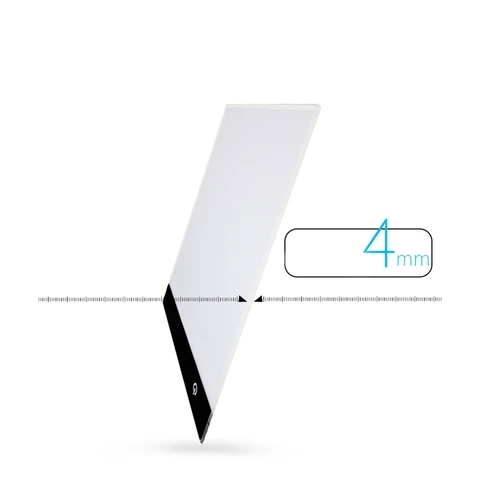 Perfect for kids too: Develops essential skills for your children such as fine psychomotor skills, encourages visual analysis, aids in concentration improves hand-eye coordination, and teaches creative problem-solving.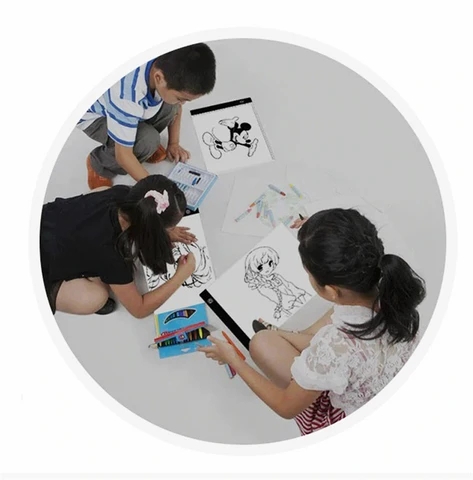 Take care of your eyes: The built-in filter prevents eye fatigue. It blocks the light waves that cause pain in the eyes. You can adjust the intensity of the light to suit your needs at all times. You just have to press the power button without releasing it and adjust the intensity.
Connect it wherever you want: It can be connected to a mobile charger, external battery or computer. Includes USB cable.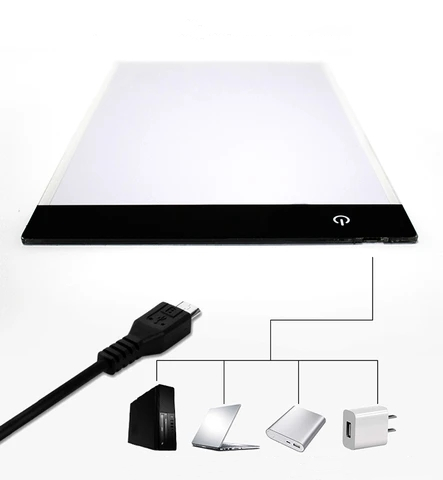 Specifications:
Size: A4 Folio (33.0 x 22.0 x 0.35 CM)

Connection: USB cable

Material: Acrylic

Light: Led intensity regulable

Protection: Triple translucent eyepiece

Voltage: 5V

Power: 2.2W

Weight: 500 Grams

Package includes 1x Traceable LED Tablet + 1x USB Cable
LIMITED STOCK
Due to the
enormous popularity
on social media, we expect to sell out quickly,
so be quick, because we're almost sold out!
Our customers recommend the Traceable LED Tablet and we support that with a risk-free 14-day warranty.

If for any reason you don't have a positive experience, we'll do EVERYTHING to make sure you're 100% satisfied with your purchase.

If you're not happy with the Traceable LED Tablet - no problem. We'll transfer the money back to your account. We have 24/7 email support. Contact us if you need help.
Our Team Guarantees
Ensures you
safe payment

Ensures you
24/7 support


Ensures you
Satisfaction

Payment & Security
Your payment information is processed securely. We do not store credit card details nor have access to your credit card information.